A Difference From Day ONE™
From your first day together, you promised your pet their best life possible. It starts with feeding them proven natural nutrition with added vitamins, minerals, and nutrients that can lead to visible differences in their health, inside and out. And as their needs change, we have you covered. Purina ONE is backed by years of science and research, so you can be sure you're giving your pet high-quality nutrition today, and for a lifetime. 
What are you looking for? Here are some ways to get you started.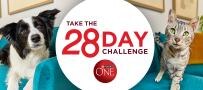 Give Us 28 Days. Get One Visibly Healthy Pet.
Take the 28-Day Challenge and you could see visible differences in your pet's health in just 28 days. Feed Purina ONE and see the results for yourself.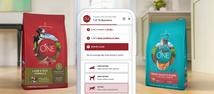 Find The Right ONE
Every pet is unique, with their own unique needs, preferences, and challenges. Answer a few questions for an expert recommendation on the right formula to feed your dog or cat.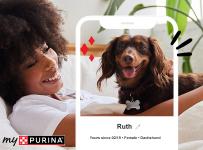 Your Pet. Our Passion. One App.
Get rewarded for your Purina ONE purchases!
Download the myPurina app to access content and earn rewards when you shop for your pet's Purina ONE favorites!
Stay in Touch
Sign up today! From training tips to special offers, get the tools you need to keep your pet happy and healthy.