Purina Dog Shows
Purina sponsors several dog shows throughout the year to showcase the best of the best in the canine world.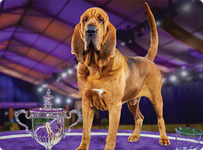 Westminster Dog Show
Dog enthusiasts nationwide tune in every year to the prestigious Westminster Kennel Club Dog Show presented by Purina Pro Plan. Broadcast live from Lyndhurst Mansion in 2022, the impressive genetics, top-of-the-line training and unique traits of more than 200 AKC-recognized dog breeds are showcased.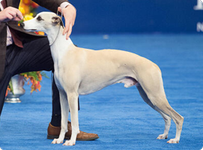 National Dog Show
For 21 years, the National Dog Show has become a Thanksgiving Day tradition in many American households. As one of the oldest dog shows in the nation, it follows the Macy's Thanksgiving Day Parade with even more ceremony and drama. Purina joins the American Kennel Club and NBC in introducing families across the country to this celebration of purebred dogs.
The Incredible Dog Challenge
The Purina® Pro Plan® Incredible Dog Challenge brings together the world's best canine athletes to compete in action-packed events like Dock Diving, Agility and Freestyle Flying Disc. For more than 20 years, these incredible dogs have thrilled audiences with gravity-defying leaps, lightning-fast runs and high-flying catches that will keep you on the edge of your seat.
Stay In Touch
Sign up today! From training tips to special offers, get the tools you need to keep your pet happy and healthy.