October is Domestic Violence Awareness Month
To support Domestic Violence Awareness Month, for every donation made in October to RedRover in support of the Purple Leash Project, Purina will match 100% of the donations up to $200,000.
Every donation helps supply shelters with items like pet beds, heaters and kennels—plus, it helps cover veterinary costs, too.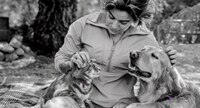 About the Purple Leash Project
The Purple Leash Project was born out of the Purina mission to bring and keep pets and people together and the RedRover mission to bring people and their pets from crisis to care.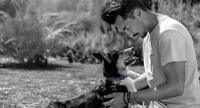 Get Involved
If you're interested in helping domestic abuse survivors and their pets in your own community, you can find ways to get involved here.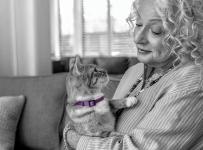 Domestic Violence & Pets
Domestic violence statistics show that an estimated one in three women and one in four men experience some form of domestic abuse in their lifetimes, but only seventeen percent of domestic violence shelters accept pets. In addition, over 70 percent of women in domestic violence shelters report their abuser threatened, injured or killed a pet as a means of control. As a result, nearly half (48 percent) of domestic abuse survivors delay leaving because they can't take their pets with them.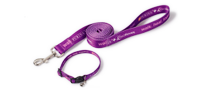 Donate to the Purple Leash Project
Your donation to RedRover will help the Purple Leash Project assist domestic violence shelters on their journey to welcome family pets by funding pet-friendly renovations. When you TAKE THE LEAD by committing to a monthly donation of $5 or more, or a one-time donation of $60 or more, RedRover will send you a special-edition purple leash or cat collar, as a thanks for your support.
We're grateful to our partners and fellow pet lovers for the donations they've encouraged and contributed that help people and their pets get to safety together.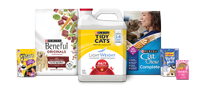 Our Retail Partners
Thanks to our retail partners, who are helping us make a difference in the lives of domestic violence survivors and their pets.
How You Can Help
Help us increase the number of pet-friendly domestic violence shelters nationwide.