About DentaLife Cat & Dog Treats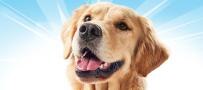 You and DentaLife to the Rescue
With dogs, as with humans, oral health can be an important indicator of overall health. Support your dog's good oral health by giving DentaLife daily.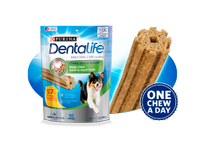 DentaLife Daily Oral Care Dog Treats
• 57% average reduction in tartar buildup
• Chewy, porous texture helps freshen breath
• Helps clean hard-to-reach teeth
• VOHC accepted
• No artificial colors or flavors
• 8 Distinct ridges clean down to the gum line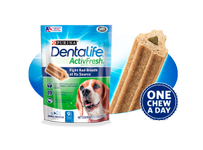 DentaLife ActivFresh Daily Oral Care Dog Chews
• Fights bad breath at its source
• Made with an active ingredient blend of honey and all-natural spirulina
• Unique design gives active ingredients time to work
• No artificial colors, flavors, or preservatives
• Helps support a healthy oral microbiome
• Produced in Purina-owned, U.S. facilities
What Do Dog Owners Think?
See what other dog owners think about the DentaLife Daily Difference. 


Stay Connected
Sign up now to stay up to date on all the latest breakthrough news and deals from DentaLife.