Fancy Feast Gourmet Cat Food, Treats & Kitten Food
Exquisite culinary recipes crafted with high-quality ingredients and thoughtful touches to bring you and your cat closer together.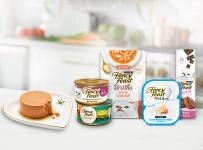 Delight With Every Dish
Impeccable patés. Velvety broths. Chef-inspired creations. Savory indulgences. Fancy Feast offers a mouthwatering menu of flavorful, unforgettable dishes to please any cat's palate.
Explore Fancy Feast Products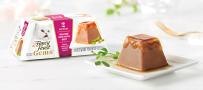 Elevate Mealtime With Fancy Feast Gems
These spectacularly layered creations are a meal to treasure.
Today's Specials
Take a peek at the impeccable delights we've crafted for your cat.

Simple Difference. Same Delight.
Read about our commitment to removing artificial colors and preservatives from many of our recipes. 

Explore A World Of Recipes
Our chef-inspired Medleys are influenced by flavorful recipes from around the world. 
Satisfy Their Crunchy Cravings
Elevate their palate with delicious, crunchy, mouthwatering morsels of Fancy Feast Dry.

Pour On The Love With Broths
Lickable, lovable broths made with tender bites of real seafood and no by-products or fillers.
Stay in Touch
Be the first to hear about exciting news, delicious updates and special savings from Fancy Feast.