Find Your Perfect Tidy 
No matter your needs, Tidy has a solution that is sure to please you and your cat.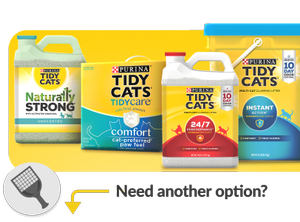 Want litter that is easy to scoop?
Tidy Cats Clumping Litter has tight clumps + powerful odor control, making it easy to scoop and maintain a fresh litter box.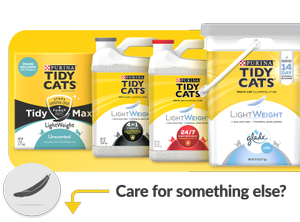 Is lighter litter at the top of your wish list? 
With 14 day odor control, Tidy Cats LightWeight litter is half the weight of traditional clumping litter and easy to carry, pour and store.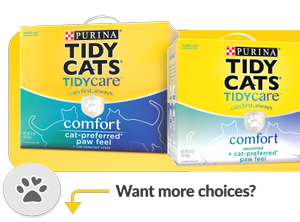 Curious what your cat would choose? 
Tidy Care Comfort is litter designed around cats' needs and preferences. It has smaller granules for a cat-preferred paw feel (compared to the clumping leading litter) and is available in a cat-selected scent.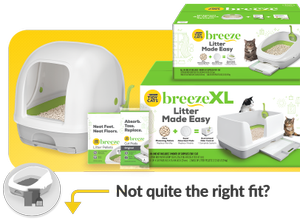 Aiming to simplify your litter routine?
Breeze is an all-in-one system that makes litter as simple as it should be. Super absorbent pads + anti-tracking pellets give you outstanding odor control with simple cleanup.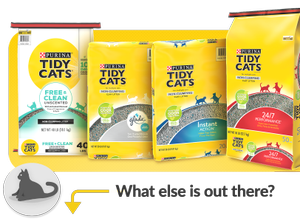 Do you have a kitten?
Non-clumping litter is a safe option for your littlest furry friends. Check out Tidy's tried-and-true options for a low-maintenance routine you'll love.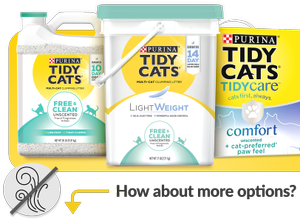 Looking for fragrance-free solutions?
Tidy Cats unscented litters give you all the Tidy strength you want, nothing you don't.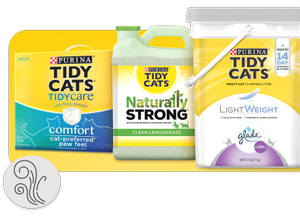 Are you a fragrance fan? 
Our scented litters have strong odor control with an extra boost of fragrance to keep your home feeling fresh.