The Tidy Innovation Lab
Solving the world's problems one litter granule at a time.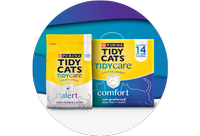 Cat-first Innovation
Our Tidy Care cat litters are chock-full of innovation that puts your cat's needs first. Everything they want, and everything you need to provide them quality care.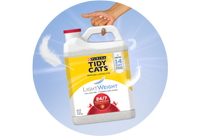 Unbelievably Light Litter That Works
Once you lift it, you'll realize just how amazing Tidy Cats® LightWeight really is. At just half the weight of traditional litter, it makes every aspect of your litter life easier. Oh. did Tidy mention it also stops ammonia odor for two weeks? And that's guaranteed.* *when used as directed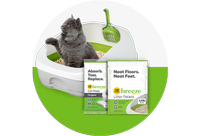 It's Odor Control Down to a System
Say hello to an easier litter routine with the Breeze all-in-one litter system! The odor-absorbing pads deliver outstanding odor control, while the anti-tracking pellets make for simple cleanup. (Say it with Tidy: Oh. Yeah.)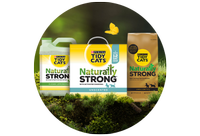 Natural Cat Litter Coming in Strong
It's 100% natural! It's 100% powerful! It's the best of both worlds! Naturally Strong is an all-natural cat litter made from simple ingredients for powerful results.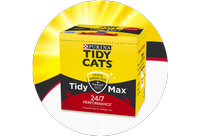 Odor Control To The Max
Ammonia blocker for outstanding odor protection and absorbent Power Pieces® for moisture control. Yeah, you could say Tidy "nose" best. (Pun most certainly intended.)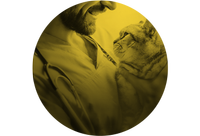 Just What The Doctor Ordered
Tidy Cats is the brand most often recommended and personally used by veterinarians. With options for every home and every cat, and outstanding odor control it's no wonder why cat experts keep things TIDY. Vet recommended; cat approved.
Get the Scoop on Cat Tricks and Tips
From the basics to the gritty details, Tidy's got the scoop on litter. Turn your "uh-ohs" into "ah-has" with helpful tips and interesting info regarding your cat's most private (and sometimes most puzzling) behavior.

Stay in Touch
Sign up today! From training tips to special offers, get the tools you need to keep your pet happy and healthy.