How 11 Year-Old Sierra the Dog Rejoined the Family
Sierra (whose full name is Sierra Breeze) was always a big fan of attention, any way she could get it – from Mary Jo and Jack, her owners, from the other dogs in the household, or from friends and visitors.
But as she started getting older, she withdrew a little. She wasn't as engaged with the other dogs or her owners, and she spent more time by herself, often lying in a corner. She just didn't seem like her old self.
That's part of the reason Mary Jo and Jack agreed to try out Purina® Pro Plan® BRIGHT MIND™. We got in touch with them and offered them the chance to see how Sierra responded to this new food, and checked in with them to ask how it went.
The answer?
"Bright Mind is a turning point in her life, there's no doubt about it…She's much more affectionate than she was…She really definitely feels like she's part of the family again."
Mary Jo and Jack were thrilled at the results from feeding Sierra Purina®Pro Plan® BRIGHT MIND™ for 30 days. They couldn't believe the changes they saw – and found themselves surprised at how big a difference food made for their dog.
"I would definitely recommend Pro Plan Bright Mind to others. The change in our dog's energy level has been awesome. She has rejoined the family.... She is loving, sweet and a clown again. We look forward to her "golden" years being memorable."
Purina® Pro Plan® BRIGHT MIND™ is created with enhanced botanical oils shown to promote alertness and mental sharpness in dogs 7+, with visible results within 30 days.
Find out if Purina® Pro Plan® BRIGHT MIND™ is right for your dog with myPLAN. 
* Actual results with real consumers. Sierra and family received food and compensation for their time.
Related articles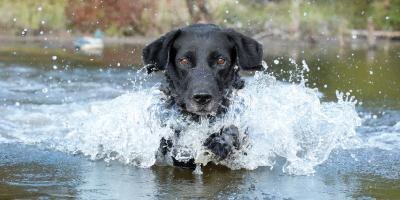 Discover the small change in diet that can help a senior dog's mind stay bright longer.