DentaLife Rebates & Special Offers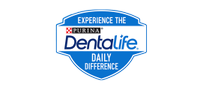 Experience the DentaLife Daily Difference!
Giving a DentaLife chew every day is a great way to support your dog's oral health. And here's a great way to save!
Stay in Touch
We don't have any offers right now, but check back soon for special rebates on the Purina products you love.