Friskies Sustainability
Keeping The Future In Mind Today.
Purina is pursuing a more sustainable future. From the responsible sourcing of ingredients to packaging nutritious wet food in 100% recyclable cans, we're committed to pets, people, and the planet we share.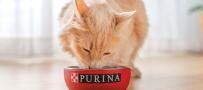 Quality Ingredients
We select our pet food ingredients to provide nutrition that helps your pet live their best life possible. Every ingredient in our food serves a purpose. And we trace each ingredient back to our trusted suppliers.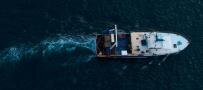 Responsible Sourcing
In addition to ensuring our recipes meet the nutritional needs of pets, we care about where each ingredient is grown, raised, or harvested—that there's a healthy supply, it's sustainable long term, and that the supplier's environmental practices align with our standards.
Recycling
Today, 90 percent of Purina's product portfolio has packaging designed for recycling, and we are actively working to develop innovative solutions for the remainder of our packaging.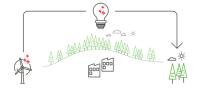 Sustainability Goals
We believe our communities deserve clean air and have a right to clean water. Our sustainability vision is to steward resources for future pet-loving generations. Our goal is for all our factories to operate with 100% renewable electricity by 2025 and to achieve net-zero greenhouse gas emissions by 2050.
Stay in Touch
Sign up today! From training tips to special offers, get the tools you need to keep your pet happy and healthy.