Purina Pro Plan Cat Food
Pro Plan is always pushing to discover the most innovative and advanced nutrition for cats like yours. From a breakthrough formula that reduces the allergens in cat hair and dander, to a formula that extends the lives of older cats, Pro Plan offers the most advanced nutrition to nourish your cat's potential – and their best life.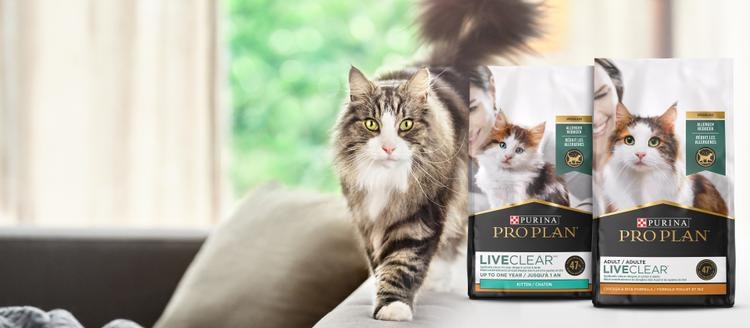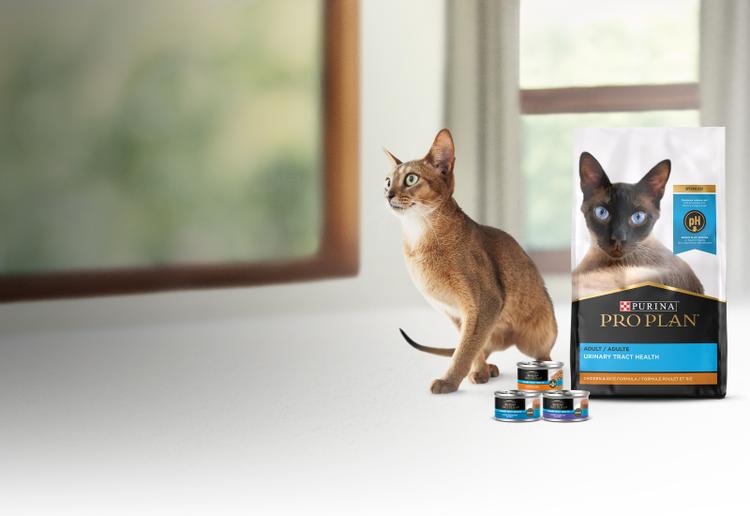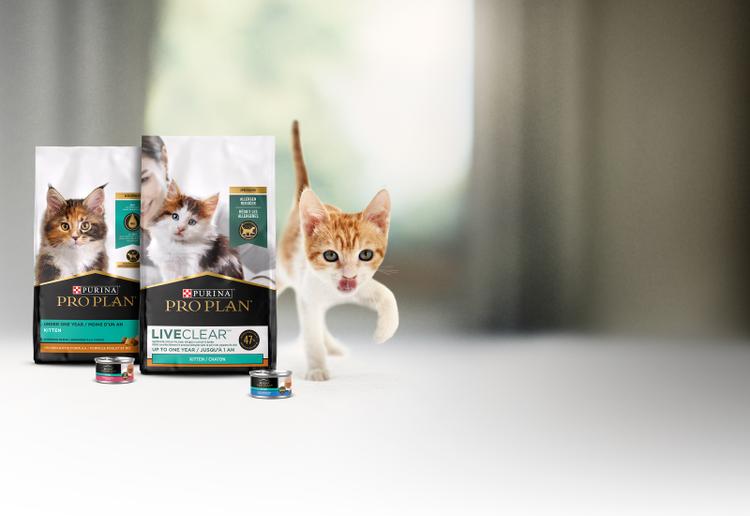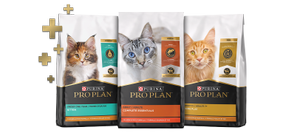 Give Your Cat the Advantage of Probiotics
Many Pro Plan dry cat formulas are now fortified with guaranteed live probiotics. The specific probiotic strain chosen by Pro Plan can exert a positive impact on digestive health by balancing the levels of bacteria in your cat's intestines. It can also help support immune health.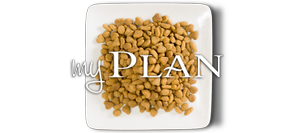 Every Cat is Exceptional
Is your cat's food right for their specific needs and preferences? Try myPLAN to get an expert recommendation on the ideal Purina Pro Plan formula for your cat.
Advanced Nutrition for Your Cat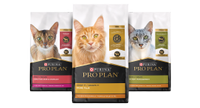 Purina Pro Plan Dry Cat Food
Pro Plan delivers a full spectrum of specialized dry cat food formulas to help cats like yours thrive at every stage of life.
Purina Pro Plan Wet Cat Food
Pro Plan wet cat food formulas help cats excel with high-quality nutrition in a variety of outstanding tastes and textures.
Shop Purina Pro Plan Formulas
The advanced nutrition of Pro Plan is available online and in-store at pet specialty retailers near you.
Purina Pro Plan Cat Food Reviews



Real Purina Pro Plan LiveClear Stories
When passion meets innovation, the results can be life-changing. See the difference Pro Plan LiveClear allergen-reducing cat food has made in the lives of cats and their owners.