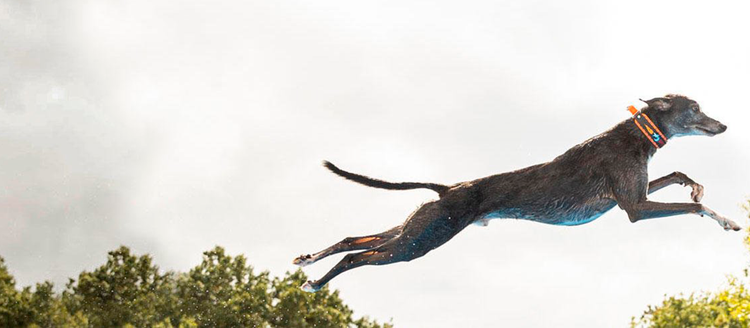 Meet The Champions
Meet some of the Incredible Dog Challenge's most celebrated champions and learn the secrets to their success.
Amber McCune
Hear from national champion agility trainer Amber McCune on what competing in the IDC means to her and her dogs. And discover why pros like Amber choose Purina Pro Plan to fuel their champions on and off the course.
*This owner received compensation and coupons from 
Purina Pro Plan.
Maria Badamo, DVM
Discover why national champion agility trainer Maria Badamo trusts Purina Pro Plan Sport formulas to fuel her champion dogs, Kenobi and Gromit. 
*This owner received compensation and coupons from 
Purina Pro Plan.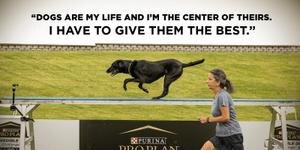 Liz Dole, DVM
As a veterinarian and agility trainer, helping dogs live full, active lives has always been a big part of Liz Dole's life. So, when it came time to pick a food to fuel her champion agility dog, Chelsea, the choice was clear. Pro Plan Sport is the only nutrition Liz trusts to give her dogs the energy and protein levels they need to be their best, on and off the course.
Incredible in Action
Explore the lineup of feet-flying, gravity-defying and awe-inspiring events that make up the Incredible Dog Challenge.
Incredible Science
Learn about the incredible science behind elite canine athletes. For more information on sources, click here

Dogs Burn Fat At Almost 2x The Rate Of Humans
A diet that's high in fat and protein can increase an active dog's metabolism and his endurance.
Source:
Reynolds et al., Iams Nutrition symposium,1996, Nutrient Requirements of Dogs and Cats in Nutrition Research Council 2008, Ch. 11, pp 285-287

Incredible Sprinters
During sprint racing, dogs will burn energy at a rate 3 times greater during the initial burst of acceleration (first 7.5 seconds) compared to rate of burning energy during the rest of the run (up to 1 min).
 Source:R. Staaden, 1984

Incredible Energy
A dog's muscles store 50x more energy as fat when compared to the total amount of carbohydrates stored in muscle as glycogen.
Source:Internal calculation based on estimates of body fat and muscle glycogen content from Kobryn and Brzezinska, 1978

Small Dog Big Jumps
Most small dogs can jump 6 times higher than their hip height.

One Giant Leap
On a pound for pound basis, dogs can produce more muscle power in comparison to humans which is one reason they can jump so high and so far.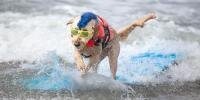 A Different Kind of Fuel
Unlike their human counterparts, a dog's main energy source comes from fat, not carbs.
Source:Reynolds et al., Iams Nutrition symposium,1996

Vo2 MAX
Concentrated Nutrition of SPORT 30/20 helps optimize oxygen metabolism for increased endurance.
Source: Reynolds et al., Iams Nutrition symposium, 1996

30/20
SPORT Performance 30/20 has 30% protein, 20% fat to help fuel metabolic needs and maintain lean muscle in active dogs.

Performance Nutrition
SPORT formulas deliver fine-tuned nutrition to promote strength and endurance.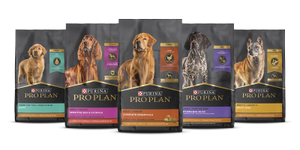 Fuel Your Incredible Pet
Get our expert nutrition recommendation with myPLAN and bring out the best in your dog or cat.
The Leaderboard
See which dogs came out on top on the field, at the dock and in the water.
2023 Finals
Champion: NIMBLE, Cynthia Horner 29.48
2nd Place: MAUI, Tammi Gigstad
3rd Place: ROSE, Jeri Frye
Champion: ZULA, Jada Sawhney 35.81
2nd Place: RIKKI TIKKI TAVI, Stefanie Theis
3rd Place: MAGIC, Jamie Heberlein
Champion: EGO, Sydney Ryan 30.39
2nd Place: RICKY BOBBY, Suzanne Knox
3rd Place: RISE, Kim Terrill
Champion: FERRIS, Jack Fahle 93.8
2nd Place: MAPLE, Abby Cline
3rd Place: NALU, Andrew Han
Champion: NIMBLE, Cynthia Horner
2nd Place: PEPIN, Baptist Knaven
3rd Place:  ZULA, Jada Sawhney
Champion: SOUNDERS, Lauren Behnke 36'
2nd Place: RIGGS, Russ McLean
3rd Place: THE OG KRAKEN, Jennio Mchenry
Champion: SOUNDERS, Lauren Behnke 30.6'
2nd Place: ROLLINS, Johnna Zona
3rd Place: ROGUE, Lindsay Manetti
Champion: ROOSTER, Samantha Vaughn
2nd Place: CROCKET, Bill Castle
3rd Place: TRUBEL, Mary Daly
2023 Western Regional
Champion: RUSH, Diana Yares 31.63
2nd Place: JEFE, Liza Buckner
3rd Place: FLASH, Carol Newman
Champion: BOO, Christine Brew 28.58
2nd Place: PRIZE, Kate Moureaux
3rd Place: SPREE, Lori Asbury
Champion: RICKY BOBBY, Suzanne Knox 33.82
2nd Place: JEDI, Bey Serafica
3rd Place: GENIUS, Mia Grant
Champion: WHOA NELLY, AJ Juenemann 96.37"
2nd Place: FLARE, Kirby Mcllveen
3rd Place: MAYA, Brad Denney
Champion: BOO, Christine Brew
2nd Place: HiYah!, Kelly Culbert
3rd Place:  JEDI, Bev Serafica
Champion: THE OG KRAKEN, Jennio Mchenry 31'6"
2nd Place: HEATHEN, Becky Johnson
3rd Place: SHELBY, Dennis Hamilton
Champion: FALKOR, Melissa Ness 27'
2nd Place: THE OG KRAKEN, Jennio Mchenry
3rd Place: GROOT, Amanda Fleck
Champion: CHERIE. Dan Nykolayko
2nd Place: GIDGET, Alicia Nelson
Champion: FAITH, James Wall
2nd Place: DERBY, Kentucky Gallahue
2023 Central Regional
Champion: BUTTER, Courtney Moore 35.48
2nd Place: MARTI, Mary Dougherty
3rd Place: MOXIE, Jen Konrad
Champion: RIKKI TIKKI TAVI, Stefani Theis 32.96
2nd Place: BETELGEUSE, Bridget Thomas
3rd Place: BLU, Mary Dougherty
Champion: EGO, Sydney Ryan 34.60
2nd Place: PEAK, Desiree Snelleman
3rd Place: CIRILLA, Adriana Nottestad
Champion: HOPEWELL ACRES ARLO, Beverly Familar
2nd Place: CONASAUGA GOLD, Wayne Rees
3rd Place: GROUND FORCE KODACHROME, Cheryl Earnshaw
Champion: MAPLE, Abby Cline 95.1
2nd Place: DUMAS, Melissa Eckerman
3rd Place: STELLA, Vanessa Fanelli
Champion: ENVY, Rusty Boone
2nd Place: BUTTER, Courtney Moore
3rd Place: RICKY TIKKI TAVI, Stefani Theis
Champion: GOLDEN EAGLE, Pennie Mahon 30'11"
2nd Place: BELLA, Heidi Patterson
3rd Place: BOOM, Cindy Greenslade
Champion: BREACHER, Melissa Ellis 23'
2nd Place: STRIDER, Tommy Ruggiero
3rd Place: BUCKSHOT, Tammy Strassenberg
2022 National Finals Champions
Champion: MAUI, Tammie Gigstad 33:03  
2nd Place: PRIMO, Sarah Rutland 
3rd Place: LARK, Betsy Lynch 
Champion: ZULA, Jada Sawhney 29.79 
2nd Place: BEE, Jennifer Crank 
3rd Place: PRIZE, Kate Moureaux 
Champion: VANISH, Emily Klarman 30.04 
2nd Place: WIT, Perry DeWitt 
3rd Place: TYPO, Amber McCune 
Champion: FERRIS, Jack Fahle 92.6 
2nd Place: KIDDO, Bonnie Scott 
3rd Place: Poison Ivy, Christopher Padilla 
Champion: SOUNDERS, Laurel Behnke 34'2" 
2nd Place: SLINGSHOT, Rachael Brinkman 
3rd Place: Golden Eagle, Pennie Mahon
Champion: SOUNDERS, Laurel Behnke 29' 
2nd Place: FALKOR, Melissa Ness 
3rd Place: SLINGSHOT, Rachael Brinkman 
Champion: ZULA, Jada Sawhney 
2nd Place: MAUI, Tammie Gigstad 
3rd Place: LIGHTSABER, Kate Moureaux 
Champion: MAY DAY TWIST O'FATE, Todd Sena 
2nd Place: MAY DAY JOHN WAYNE, Samantha Vaughn 
3rd Place: CEDAR GROVE MINNIE, Emory Vaughn 
2022 Western Regionals
Champion: PRIMO, Sarah Rutland 34:10 
2nd Place: BILBO, Britney Imhof
3rd Place: BUTTER, Courtney Moore
Champion: PRIZE, Kate Moureaux 33:20
2nd Place: INDI, Christine Brew
3rd Place: CABOOSE, Tim Buck
Champion: HALLELUJAH, Jessica Ajoux 33:21
2nd Place: AMIGO, Gwyn Friedl
3rd Place: RICKY BOBBY, Suzanne Knox
Champion: POISON IVY, Christopher Cruz 97.8
2nd Place: SORA, Kirby Mcllveen
3rd Place: MAYA, Brad Denney
Champion: RICOCHET, Shelley Winsworth 31'6"
2nd Place: BOOM, Cindy Greenslade
3rd Place: KEGGER, Bret Geller
Champion: INDI, Christine Brew
2nd Place: BUTTER, Courtney Moore
3rd Place: LIGHTSABER, Kate Moureaux
Champion: FALKOR, Melissa Ness 28'
2nd Place: RICOCHET, Mike Moritz
2nd Place: BUCKSHOT, Tammy Strassenburg
Champion: SUGAR, Ryan Rustan
2nd Place: FAITH, James Wall
Champion: CHERIE, Dan Nykolayko
2nd Place: GIDGET, Alecia Nelson
2022 Eastern Regionals
Champion: CHIBI, Mich Powers 32.72 
2nd Place: HAPPY, Diane Patterson
3rd Place: BET, Marco Giavoni
Champion: ZULA, Jada Sawhney 30.67
2nd Place: RAANE, Chris Tucci
3rd Place: BRIA, Debbie Wren
Champion: VANISH, Emily Klarman 31.11
2nd Place: JAM, Soshana Dos
3rd Place: TYPO, Amber McCune
Champion: FERRIS, Jack Fahle 88.9
2nd Place: KIDDO, Bonnie Scott
3rd Place: FLYNN RIDER, Rachael Sample
Champion: SKYE, Han Yu
2nd Place: ZULA, Jada Sawhney
3rd Place: BET, Marco Giavoni
Champion: FRANKLY UNACCEPTABLE, Crystal McClaran 31'2''
2nd Place: PITA, Charlotte Blake
3rd Place: ZEN, Dawn Scholz
Champion: MC's PANCHO, Crystal McClaran 25'
2nd Place: SRIRACHA, Kristin Elmquist
3rd Place: USA, Fred Eaker
Champion: CROCKET, Bill Castle
2nd Place: WYATT, Wayne Rees
3rd Place: DIESEL, Mason Rees