The Advantage of Pro Plan Probiotics
Probiotics are live microorganisms that, when consumed in adequate amounts, can benefit a pet's health.
The specific probiotic in Pro Plan formulas, Bacillus coagulans 30, can exert a positive impact on digestive health by balancing the levels of bacteria in your pet's intestines. It can also help support immune health.
Based on decades of research, we carefully selected a probiotic known for its efficacy and stability. And, we ensured it could survive our manufacturing process and remain alive in your pet's food.
The probiotic in our dry dog and cat formulas, Bacillus coagulans 30, is a well-known probiotic also used in human food and beverages. It is safe to eat every day.
Shop Purina Pro Plan Formulas
The advanced nutrition of Pro Plan is available online and in-store at pet specialty retailers near you.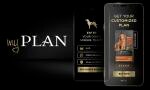 Get Our Expert Food Recommendation
We believe probiotics are so beneficial to pets, we added them to almost all of the 80+ Pro Plan dry formulas we offer. Tell us about your pet to find out which Pro Plan formula is right for them, and get a personalized feeding guide.
Interested in More Ways Probiotics Can Help?
Explore Purina Pro Plan Veterinary Supplements FortiFlora, the #1 Probiotic Recommended by Veterinarians.*
*Kynetec, Probiotic Recommendation Study, March, 2022